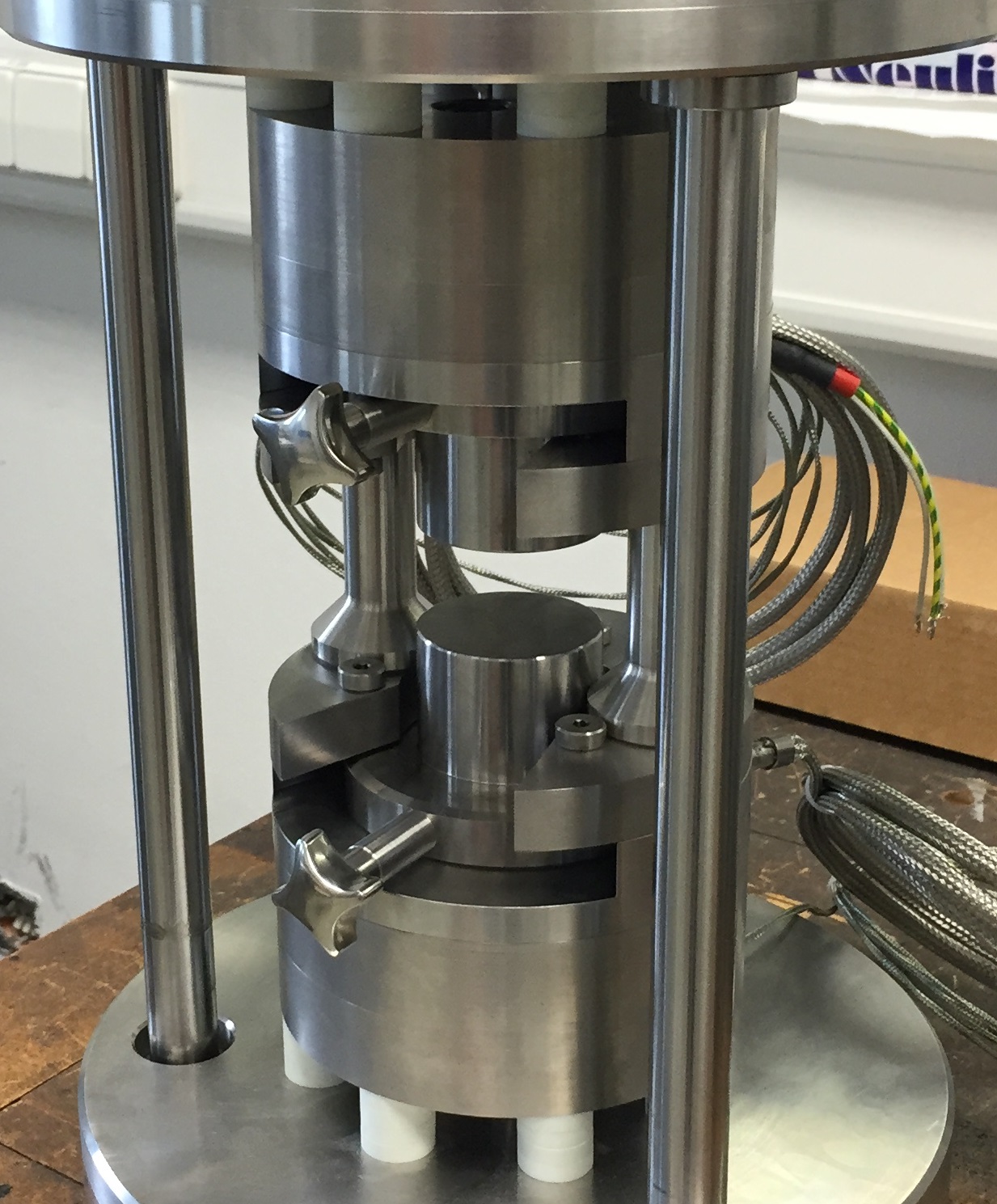 The plastics industry relies on release agents to ensure smooth production processes. Release agents form the critical barrier between mold wall and plastic melt in the manufacture of molded articles. To ensure flawless demoulding the release agent must be applied carefully all over the inner surface of the mold walls, which is unfeasible for automatisation. For this purpose integrated release agent polymer systems are developed. To quantify their residual adhesion force we developed the das

testing system GZ RA-20

.

The tested mixture is applied between two heated parallel surfaces of tool steel. Temperature and duration are set according to process configuration or can be determined using GZ RA-20, respectively. Subsequently one surface will be lifted by a set speed monitoring the residual adhesion force induced by the polymer mixture.