Composite Testing
Technology
Company
Company
Grasse Zur Composite Testing specialises in the testing of fibre-reinforced plastics and operates a materials testing laboratory accredited to ISO 17025 at its Berlin site. In addition, the company develops reference test fixtures for materials testing, sells the US-Plus® online process control system and offers professional seminars on all aspects of composite testing at its site.
As a developer and manufacturer of testing systems, the company offer an innovative advance in the shear testing of fibre-reinforced plastics, especially with our shear testing system GZ S-80. For this reason, the new test method according to DIN SPEC 4885 was awarded the DIN Innovation Prize 2014 and the Innovation Award Berlin-Brandenburg 2014. As a spin-off from the Federal Institute for Materials Research and Testing (BAM), we offer sound experience in applied research. Thanks to many years of industrial experience, we are just as familiar with the challenges of practical work in industrial companies.
Aspiration
Our aim is to develop test programs for our customers that are precisely tailored to their needs and problems and to implement them within the shortest possible time. This enables us to generate high-quality results quickly, easily and cost-effectively. Grasse Zur Composite Testing is a reliable service provider offering mechanical material testing of all common test methods as well as innovative, new test methods for fibre-reinforced plastics. We do not limit ourselves exclusively to quasi-static and dynamic tests, but are also happy to develop new, not yet standardised test systems for our customers.
In the future, we will continue to transfer the results of current research from the field of testing fibre composite materials (FRP) into innovative products, services and technical advice.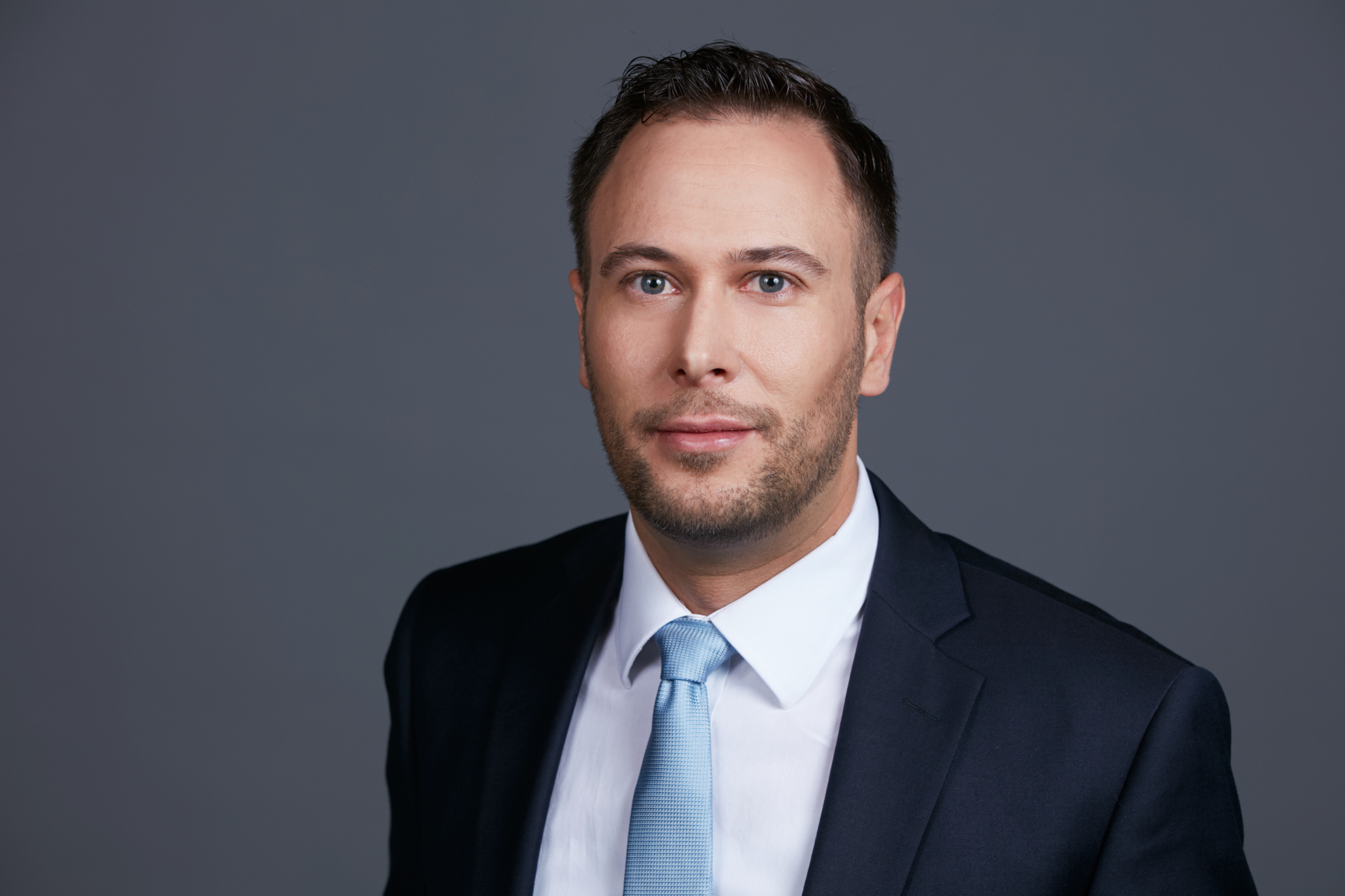 Dr Fabian Grasse
Managing Director
Composite Testing
Milestones
2022
Extension of the scope of accreditation according to DIN EN ISO 17025:2018
Winning the DIN Connect Prize 2022 for the efficient testing of hydrogen tank coiled strands with a novel method
Further expansion of the laboratory infrastructure
2020
Development of a LOX test rig for rocket fuel tanks made of CFRP
Successful acquisition of further research projects in cooperation with universities and research institutes
Start of membership in Composites United
2019
Successful acquisition of a ZIM research project
Transfer of the accreditation DIN EN ISO/IEC 17025:2005 to DIN EN ISO/IEC 17025:2018
Participation in worldwide research projects
2018
Accreditation according to DIN EN ISO/IEC 17025:2005
Transition of DIN SPEC 4885 into DIN EN ISO 20337
Relaunch of the website
Beginning of DIN membership
2017
Expansion of testing services with thermoanalytical tests
Commissioning of the analytical laboratory
Development of material cards for simulations
2016
In-house trainings and seminars
Implementation of a quality management system
Individual on-site trainings
2015
Implementation of service strength tests (fatigue tests) and scale-reduced component tests
Testing for aerospace industry and wind energy industry
Acquisition of online process control US-Plus®
2014
Expansion of product portfolio of specialised composites test fixtures and test systems
DIN Price for Innovation award 2014
Price for Innovation Berlin-Brandenburg award 2014
2013
Set-up of a specialised material laboratory for testing fiber reinforced plastics and composites
Service strength testing
Standardisation of shear tests by use of a shear frame as DIN SPEC 4885
2012
Development of first shear frame testing system GZ S-80 to a first German client
First patent application
Testing for automotive industry
2011
Company foundation as a spin-off of the Federal Institute for Materials Research and Testing (BAM)
0
Clients from research and industry
0
Generated test reports and expert opinions
0
Performed material tests and analyses
Grasse Zur Composite Testing has been a member of various working groups and associations for many years and regularly exhibits at trade fairs on the subject of material testing of fibre-reinforced plastics.
At the following events you will have the opportunity to meet and talk to employees of Grasse Zur Composite Testing in person. You are welcome to arrange an individual appointment, please use the contact form.
Accreditation
Grasse Zur Composite Testing has been accredited according to DIN EN ISO/IEC 17025:2018 since 2018 and has the competence to perform mechanical-technological and physical tests on plastics as well as fibre composites and products made from them.
Quality Policy
Grasse Zur Composite Testing is committed to provide high quality testing performance in a non-ambiguous and cost effective way by providing flexibility on standard testing routines to accommodate the needs of the customer. Grasse Zur Composite Testing is also focused on transferring the results of current research on composite materials testing into products, services and technical consulting in order to improve the quality of testing fiber-reinforced plastics continuously.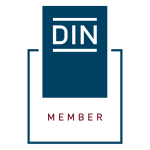 Our aspiration
Everything begins with enthusiasm at Grasse Zur Composite Testing. It drives us to continuously improve the testing of composites and to develop innovative ideas for testing these materials. The enthusiasm for our common tasks results in an interdisciplinary team of experts from different fields who work for our customers. Because when expert knowledge, professional approach and fun at work find their place, the present and the future are successfully shaped.
Our mission
As an innovative company, Grasse Zur Composite Testing relies on highly qualified junior staff. We offer a multitude of exciting challenges and fields of activity in which you can share your professional passion with us. In cooperation with the Technical University of Berlin or other universities, we offer students the opportunity to write a bachelor's, master's or diploma thesis on interesting topics in the field of fiber-reinforced plastics. Please contact us if you are interested in working with us. We look forward to receiving your application!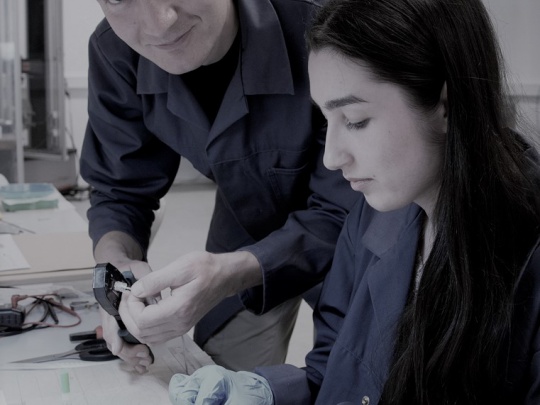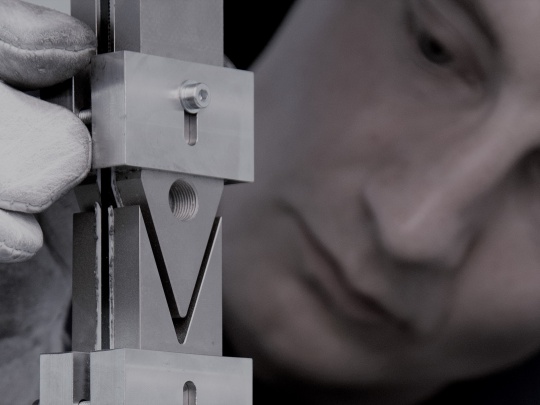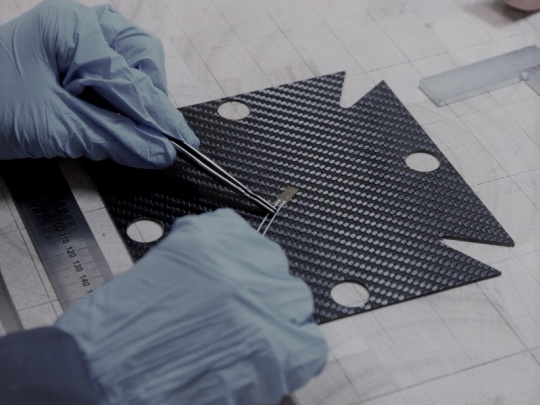 Do you have questions about our accredited testing services, our test fixtures, our online process control US-Plus® or our professional seminars? Are you looking for a contact person? Or do you have general questions about our company?
Simply contact us or write to us. We look forward to your message!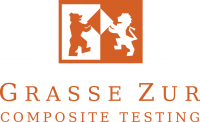 Grasse Zur Ingenieurgesellschaft mbH
Hohentwielsteig 6a
14163 Berlin
Germany
Phone    +49 30 7790 791-40
Fax    +49 30 7790 791-41
Email       info@grassezur.de