Fatigue tests at a special price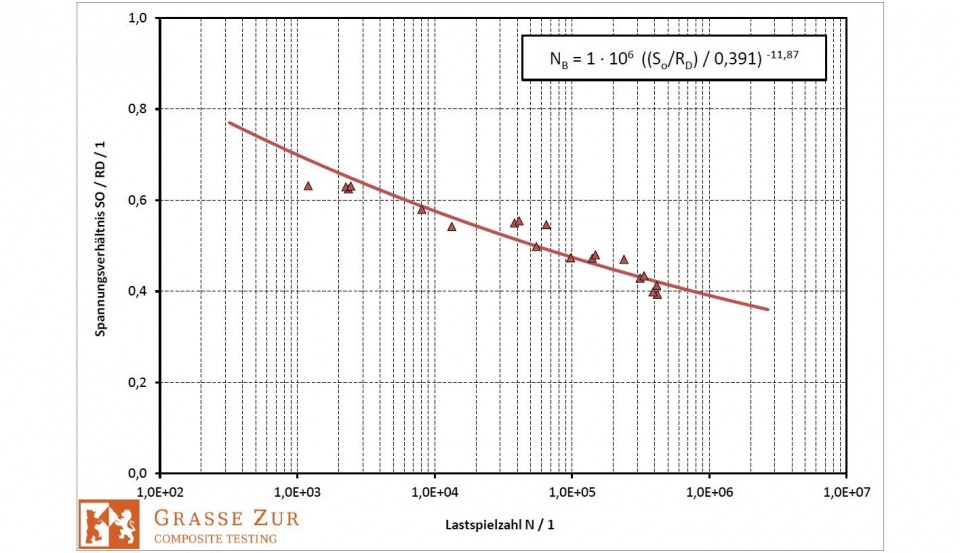 As a follow-up to the JEC Paris 2019 we offer you a special price for fatigue tests to determine S/N curves. You will receive a discount of 25 percent on the corresponding tests if you order before May 17th 2019. The tests take place in our accredited testing laboratory:
Tests under various load conditions, e.g. R = -1 (alternating tensile/compressive load), R = 10 (compressive/compressive load) or R = 0.1 (tensile/tensile load)
Testing with calibrated servo-hydraulic universal testing machines (MTS)
Execution of quasi-static preliminary tests to determine the strength
Sinusoidal load type with peak value control (force or displacement)
Test frequency as a function of the load horizon
Test specimen production (CNC milling) and measurement with calibrated measuring devices
Application of strain gauges for R = 0.1 on request
Preparation of detailed test reports including the S/N curve, the straight line according to Basquin and the stress/cycle number curve in a semi-logarithmic diagram.
Sending of raw data in CSV format on request
The tests can be implemented promptly. Just contact us, we will be happy to make you a personal offer!